Accelerate your small business
with HR reporting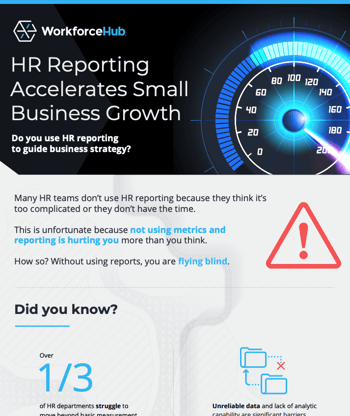 Are you tracking metrics and running reports?
If you want to achieve your business goals while remaining compliant, it's essential to use reporting and metrics. Automation makes it easy.
HR reporting helps busy small business owners maintain compliance, make data-driven decisions, as well as:
Avoid FLSA, ACA, FMLA and state labor law violations
Understand what's happening at your organization at a granular level
Make better decisions about recruiting, labor allocation, employee development, and benefits packages
Download now and learn how WorkforceHub's HR reporting can take you and your business to the next level.