Facial recognition and temperature monitoring available now with the Vision and Vision+ time clocks
Vision and Vision+ confirm identity faster and more accurately than ever. By verifying the employee's face quickly and securely the Vision and Vision+ ensure orderly shift clocking so employees can get to work without delay. Unlike fingerprint clocks, facial recognition is not affected by gloves or dusty, greasy, or worn fingerprints. This makes the Vision and Vision+ ideal for all work environments including office settings, healthcare, retail, hospitality, manufacturing, and industrial.
The thermal scanner on the Vision+ will detect an elevated temperature and prevent that employee from clocking in. This will allow a manager to discreetly pull the employee aside to address the issue before the employee enters the workspace.
Vision and Vision+ are available now and can be added to any WorkforceHub or TimeWorksPlus account.
Highlights
Lightning Fast – The Cortex A9 Processor helps identify employees under 1 second meaning less time spent at the clock.

Simple Setup – Vision and Vision+ are Wi-Fi ready which allows for fast setup to get your employees punching right away.

Ease-of-use – An intuitive clock menu that enables precise tracking of time, breaks, and meals.

Scalable – Pair these new clock hardware options with your current WorkforceHub or TimeWorksPlus account.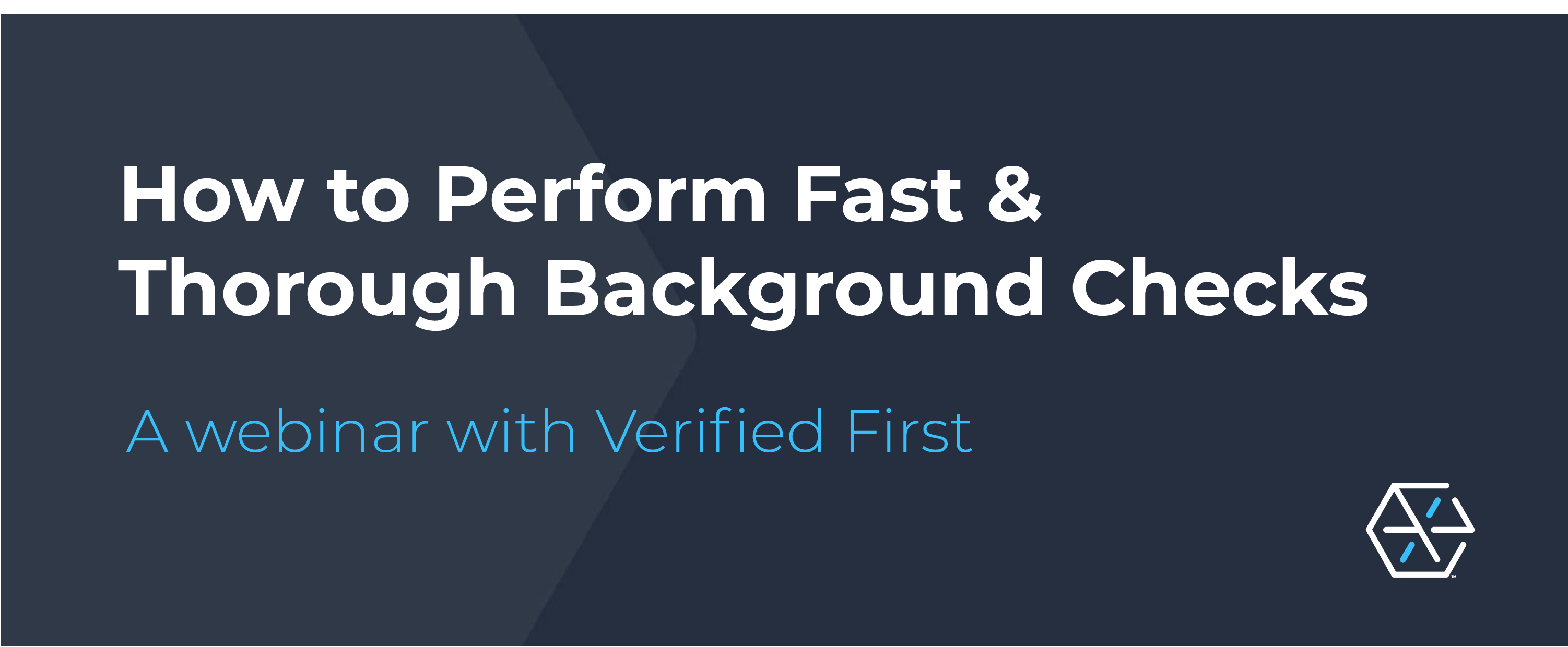 Register Now for our Verified First Webinar!
Recruiting is at an all-time fever pitch, and employers like you are competing for a smaller pool of qualified talent.
We've organized an insightful webinar to help you solve immediate hiring challenges including:
• How to avoid hiring the wrong person
• How to optimize the cost-per-hire
• How to use ApplicantStack as a competitive advantage
• How our partnership with Verified First saves you time, requires less paperwork, and simplifies the process
Join us and learn how your organization can make recruiting and hiring decisions faster, more effectively, and less expensive:
Mark your calendar for Wednesday, July 21 at 2:00 p.m. EDT

Pro Tip

💡

:

5 ways America's texting addiction will benefit your hiring process
Tell me if you've heard this one before — A mom, desperately trying to get ahold of her kid calls and calls and calls to no avail. Moments later her phone vibrates – it's kid! But it's not the sound of their voice but a text message. A TEXT MESSAGE! Someone she spent hours in agonizing labor for can't even bother to answer her call?!? Oh, the agony… the outrage!
Texting for recruiters is the way of the future
Ok, maybe that situation is a little too dramatic, but people being more willing to text than call is the reality in today's world. It may seem ridiculous and even, at times, may take us longer to send a text than simply call, but the truth is: TEXTING RUNS THE WORLD.
How to use texting to benefit your hiring
The wisest recruiters know the importance of strong interpersonal connections with their recruits. Enhanced communication and timely notifications strengthen the chances of landing the ideal recruit.
Employers who text their recruits have discovered:
1. Texting top talent consolidates communication into one convenient location
With ApplicantStack, all your text messages go through the phone number of your choice, so anytime you click on the button to send a text, you can immediately see the text history with that candidate. With nearly 88% of people saying texting was the number one way they use their phones, you can rest assured you are more than likely using a communication method your recruits prefer.
2. Scheduling and follow-up communications become a faster and more efficient process
Keeping the schedule full and consolidated is a priority in any office. With applicant tracking from Swipeclock, you can not only automate and streamline this process, but you can personalize the process, send questionnaires or scheduling links.
3. Your recruits prefer texting over phone calls & email
Texting is the preferred form of communication for Americans under 50. SMS data shows that text messages are read, on average, in under five seconds, with 90% of them opened in the same time frame – that is a far cry from email, which has only a 21% open rate.
4. Tech-driven interactions are streamlined and professional
With 78% of people saying that they wish they could communicate with businesses via text messaging, new recruits are beginning to equate tech-driven communication with an employer being "high-tech"—thus giving the company a more modern feel and more desirable in many recruits' minds.
5. Two-way texting is vital to maintaining a connection with recruits
Many candidates are surprised and excited to find out that there is a person on the other end of their recruiting texts rather than a purely automated system. When they respond and someone texts back, they feel a personal connection – just what you want your recruits to feel.
The reality is that using texting to communicate back and forth with recruits provides a wealth of advantages and benefits. Simply knowing that the average American sends 13 texts on their personal cell phones every day—nearly 4x more than email—one might think it crazy not to be using text messaging to more effectively communicate with top talent.
Texting has been responsible for major business deals, peace treaties, marriage proposals and breakups, and now, it's most definitely ready for appointment confirmation and communication in recruiting and hiring top talent.

Looking to provide your employees a better benefits experience?
With WorkforceHub, making benefit changes is easier than ever. When an employee needs to make a change to one of their plans, it shouldn't take more than a minute. And it shouldn't require a phone call or email to HR. Provide up-to-date benefit information to employees in real-time by adding or updating plan information as often as necessary. Provide an exceptional benefits process starting with onboarding and continuing throughout the employee lifecycle with WorkforceHub.
ICYDK – We integrate with your payroll platform
Say no more to collecting and recording timecards, calculating hours, or entering time data manually. Eliminate duplicate work with a single system of record, ensure compliance with max hour alerts and process payroll with an integration that works.
How does WorkforceHub's payroll integration work?
Capture employee punches with a hardware time clock, mobile app or our webclock.

WorkforceHub tracks hours, PTO, overtime and meals and breaks.

Intelligent clock features prevent employee punch mistakes.

At the end of the pay period, import hours data from WorkforceHub into your payroll platform.

Pay employees accurately and on time.
Our newest integration partners

Set it and forget it, by uniting timekeeping, scheduling, recruiting and other WorkforceHub tools with a world-class payroll solution from Gusto you are set up for years to come.

Are you already a QuickBooks customer? Easily connect your QuickBooks Online account to WorkforceHub to enjoy a simple and efficient payroll integration.
Do you use a different payroll platform and love it? Don't worry, we offer hundreds of connections to the most popular payroll solutions.
If you are planning on adding benefits management for your open enrollment this year, reach out to Holly Heldt at hheldt@swipeclock.com.
Q4 is just around the corner! Avoiding the Great Resignation
Offer payroll flexibility to help retain and attract talent.

Workers have taken to job boards, looking for new or better opportunities, in numbers never seen before. Hiring managers and leaders are discussing improved employee engagement programs and flexible work arrangements, both worthy of HR focus. But they may also consider flexible pay – this voluntary benefit is free and simple to offer and can provide a big return for employee engagement and retention.

Payroll Flexibility, or Earned wage access helps alleviate stress, increase job satisfaction, and provides a reason for employees to stay put. It's why 79% of employees are willing to switch to an employer that offers Earned Wage Access.
Swipeclock has teamed up with ZayZoon, the only Earned Wage Access solution endorsed by VISA for small business. Setup takes minutes. And, best of all, there is no ongoing work for you and your team.
To get started today, visit https://bit.ly/3eHQNss